PDF this page
Apply Now!Related Programs & Requirements | Degrees and Certificates
Industrial Instrumentation Technology is the installation, maintenance and calibration of devices used in the automation of industrial processes. These devices measure and control the pressure, temperature, level and flow of processes used in automated manufacturing and production. This technology utilizes piping, process, chemical, pneumatic, hydraulic, electrical, electronic, computer and networking technologies.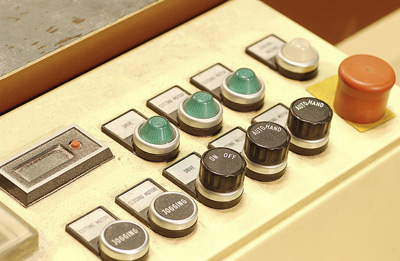 Career Opportunities
This program prepares students for entry-level positions as construction and maintenance Instrument Technicians, Instrument and Electrical Technicians, Process Technicians, Contract Technicians as well as Sales and Service Representatives. Instrumentation technicians find interesting and challenging employment in most industries and expect a large starting salary. Technicians may be employed in environmental quality and emission monitoring, nuclear and conventional power plants, metal refining, mining, pulp and paper production, instrument manufacturing, petrochemical plants, petroleum refining, automobile manufacturing, plant construction, offshore services, aerospace & defense technology, engineering and design services, building and amusement park automation, food and beverage processing plants, water and sewage treatment plants. With the demand for automated processes growing and expectations for technical performance increasing, employment opportunities in this field will continue.
What Skills Are Required?
Fundamental skills for this technology are mechanical aptitude, physical agility, algebra, trigonometry, geometry, physics, reading, and writing. Lettering, drafting, CAD, electronics and computer technology are helpful. Requirements for employment may require lifting and climbing. Beyond mechanical and academic skills, Instrumentation technology places a high value on expertise, troubleshooting, critical thinking, self-sufficiency, self-direction, problem solving, good interpersonal relations, and the ability to work as a team member. Graduates may find employment with small to large American, Middle Eastern, European, or Far Eastern research, production, and processing industries.