PDF this page
Apply Now!Related Programs & Requirements | Degrees and Certificates | Informational Flyer (PDF)
Logisticians plan, direct, or coordinate transportation, storage, or distribution activities in accordance with organizational policies and applicable government laws or regulations. Includes logistics managers.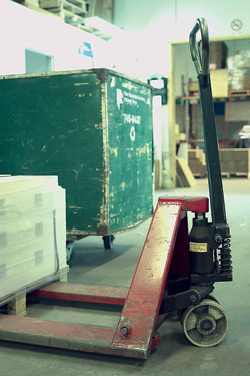 Programs
Lee College offers both an Associate of Applied Science and a Certificate of Completion in Logistics and Supply Chain Management.
Career Opportunities
Those trained in logistics occupy several different kinds of careers, including transportation managers, storage and distribution managers, postmasters and mail superintendents, logisticians, industrial engineers, first-line supervisors of production and operating workers, transportation managers, and storage and distribution managers.