PDF this page
Apply Now!Related Programs & Requirements | Degrees and Certificates
The Machine Shop program at Lee College offers up-to-date training in preparation for a position as an entry-level machinist or millwright. This program provides two associate of applied science degrees-Machinist and Millwright; and three certificates of completion: Machinist, Millwright and Millwright Helper. Training occurs in a well-equipped machine shop laboratory which provides hands-on learning opportunities on various types of shop equipment.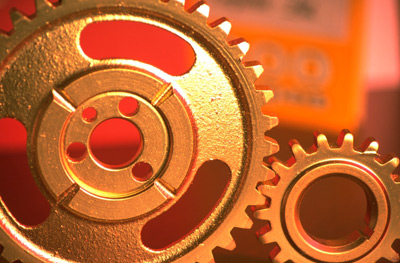 Career Opportunities
Machinist Related Programs & Requirements
Job opportunities for machinists exist in manufacturers of machinery and transportation equipment; metal, lumber, steel, paper and chemical manufacturers; construction companies and industrial plants. Machinists set up and operate a wide variety of machine tools using their knowledge of the working properties of metals. They plan and carry out the operations needed to make machined products that meet precise specifications. They review blueprints and specifications, select tools and materials for the job, and plan the layout.
Machinists do the necessary machining operations, and monitoring of the feed and speed of the machine. They use precision instruments to make sure the work is correct; then they finish and assemble the pieces. Some machinists repair or make new parts for existing machinery. Skills and personal qualities needed to succeed in this career include physical stamina, an ability to work independently, mathematical ability and being detail oriented.
Millwright
Millwrights are responsible for installation and maintenance of heavy equipment-compressors, pumps, turbines and motors. Millwrights will be knowledgeable in rigging, precision leveling, alignment and repair of these types of process equipment.
Contact Information
Lexie Harder
lharder@lee.edu
281.425.6879