PDF this page
Contact Us  Facebook  Student Activities Flyer (PDF)
Campus Activities Board
The mission of the Campus Activities Board (CAB) is to provide social, multicultural, recreational and education events for Lee College students, community supporters, faculty, and staff. From movies to lectures, cultural celebrations to concerts, CAB provides co-curricular activities that enhance students' experience at Lee College.
Students interested in learning more about CAB sponsored events and viewing previous event photographs are encouraged to visit our Facebook page at www.facebook.com/fun4rebels or stop by the Student Activity Office and Game Room located in the Student Center.
Student Government Association (SGA)
Established in 1936, the Student Government Association (SGA) serves as the official voice of Lee College's student body. SGA members are encouraged to participate in decision making, both in college governance and in student organizations.
The Lee College Student Congress serves as the principal voice of the student body in matters related to college policy. Members of the Student Congress serve as voting members of the college's Planning Committee, Campus Activities Board and President's Council. They also serve on committees formed to hear student grievances and appeals regarding disciplinary action.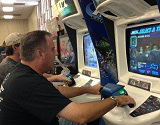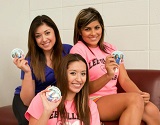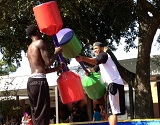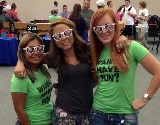 Student Clubs
More than 20 student clubs and organizations can be found on campus. These include social, cultural, scholastic, political, and religious gatherings, and are organized to provide students with the most visible and accessible path to campus involvement. Have an idea for a club? Gather some friends, and visit the Student Activities Office in the Student Center.
Anime – Advisor: Mandy Thayer
Art Association – Elena Poirot
Campus Activities Board (CAB) – Advisor: Mike Spletter
Campus Crusade for Christ – Gregg Lattier
Cosmetology – Advisor: Angela Noack
Criminal Justice Club: Oris Buckner
Debate – Advisor: Joe Ganakos
Delta Psi Omega – Advisor: Heather Morrill
Environmental Club: Melissa Valencia
Honors Council – Advisor: Georgeann Ward
Instrumentation –

Frederic Churchman

International Club – Advisor: Gregg Lattier
Kinesiology – Advisor: Graeme Cox
Mas Raza Collective – Advisor: Marylou Ortuvia. Purpose: Engaging in, learning about, and supporting Latin-American culture
Model United Nations: Portia Hopkins
Music – Advisor: Kenneth Booker
Nursing Student Association (LCNSA) – Advisor: TBA
Peers Against Tobacco – Vanessa Ayala
Phi Theta Kappa – Advisors: Zane Moseley & Dr. David Jaroszewski
Process Technology Student Association: Lara Capson (advisor)
Puente Student Club: Javier Ramirez
Rotaract (Service Learning) – Advisor: Gregg Lattier
SAGA – Advisor: Samuel Zane Moseley. Purpose: A group dedicated to engaging in discussion about LGBTQ issues and providing a support group for LGBTQ students and allies
Student Government Association (SGA) – Advisor: Mike Spletter
Table-Top Gaming Club: William Mayer
Tennis Club: Mike Spletter
Teachers 2 Be (T2B) – Advisor: Teresa Lattier
Webb Historical Society – Advisor: Portia Hopkins
Women in Manufacturing – Advisor: Marylou Ortuvia and Lara Capson
---
Don't see the club you want to join? That's OK! You can always start one!
Student Center
The focal point of campus organizations and activities, the Lee College Student Center offers students a wide range of services and a pleasant atmosphere suitable for all types of activities.
In the Game Room, students searching for a way to relax between classes can choose between billiards, table-tennis, darts, foosball, and video games.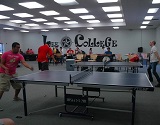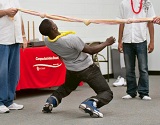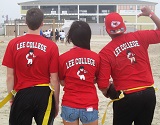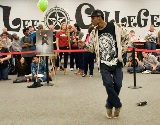 Coordinator: Mike Spletter | msplette@lee.edu | 281.425.6861 | Office Location: Moler Hall