PDF this page
Introduction/Overview | Program Goals | Curriculum Requirements | Instructor | USDA Grant
Lee College is dedicated to preparing students with the knowledge and skills necessary to succeed in today's dynamic and challenging work environment.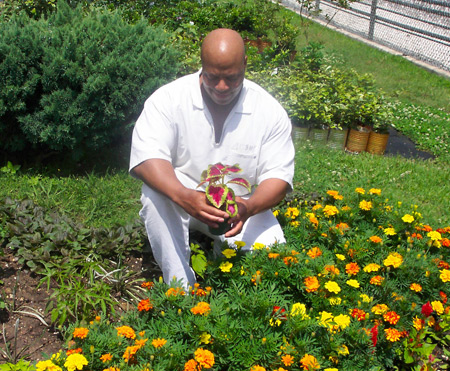 The Lee College Horticulture program is currently offered at the maximum security O.B. Ellis Unit within the Texas Department of Criminal Justice located at 1697 F.M. 980 in Huntsville, Texas.
Students have the opportunity to satisfy degree requirements for the Associate of Applied Science Degree in Horticulture while completing a 62 semester credit hour program.
Lee College has further teamed with the Texas A&M Agriculture Department to offer certification as a Horticulture Technician through Texas A&M University. The estimated tuition cost is $590 per student.
For almost 30 years, Lee College Horticulture has offered students the opportunity to participate in programs that benefit the students, the horticulture industry, and our communities.
Upon completion of the Horticulture program, our students are eligible for — and are encouraged to take — the Texas A&M Master Gardener Certification Exam. Students who pass this comprehensive exam are awarded the prestigious Horticulture Technician Certification which greatly enhances job prospects and employability.
Upon release, these Certified Horticulture Technicians are encouraged to participate in the Master Gardener Program, which greatly benefits our local communities.