PDF this page
Are you exploring your college options? Do you live in Liberty or Chambers County? If so, Lee College can help you get started in your own backyard at the Lee College Education Center – South Liberty County (LCEC). LCEC is centrally located on State Highway 146 bypass in Liberty. The center reflects the college's commitment to supporting academic resources and workforce training offered throughout the region. The LCEC offers a dual credit institute, post-secondary educational programs, fast-track workforce training, and community education to students in the South Liberty County area.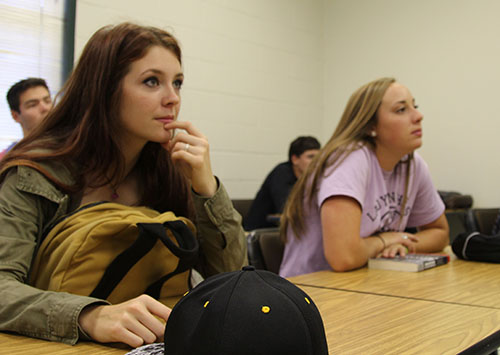 The Dual Credit Institute serves students of neighboring school districts — Anahuac, Dayton, East Chambers, Liberty, Hardin and Hull-Daisetta, and West Hardin — in offering coursework in the high-demand technical fields of cosmetology, electrical technology, logistics, and process technology, along with academic transfer courses.
The post-secondary educational programs include day and evening classes selected from the core curriculum. Students can also take courses from the technical course offerings indicated above. Summer 2022 courses include offerings from logistics and academic transfer courses. The academic transfer course offerings align with the majority of degree concentrations and provide students with the opportunity to obtain their college core courses for transfer to a four-year university. The summer academic courses include core courses in English, Speech, History, Government, Learning Frameworks, and Art. The summer logistics courses, offered in the evening, give students coursework in business management supervision; managing activities associated with traffic, transportation, inventory management, warehousing, packaging, order processing, and materials handling; and physical distribution and supply chain management.
Fast-track industrial craft training, healthcare training, computer technology, online learning, community education, and other non-credit programs are offered at this location throughout the year
Workshops such as Microsoft Word, Microsoft PowerPoint, and Microsoft Excel are offered free to the community.