PDF this page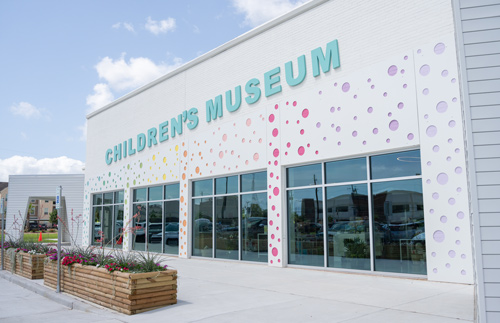 Lee College faculty, staff and members of the Board of Regents were on hand Monday, June 26, to celebrate the official opening of the new Chambers County Children's Museum in Mont Beliveu.
The college is a proud sponsor of the CCCM's library, which is located to the right of the museum's entrance. The library is an innovative space where kids can curl up on the couch to read one of the numerous books from the shelves, solve a puzzle at the table, play with toys or admire "Sunny," the museum's resident bearded dragon.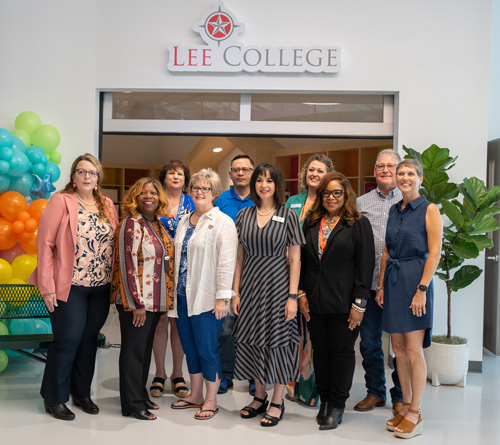 "This beautiful museum is an investment in the community's children, and we are thrilled to help support their educational endeavors," said Dr. Lynda Villanueva, Lee College president. "It also shows we are deeply committed to enhancing our partnership within our service area of Mont Belvieu and Chambers County."
Marsha Tuha, executive director of the Lee College Center for Workforce and Community Development, says starting next summer, the college offer its popular Kids at College camps to young visitors, as well as other joint educational programming throughout the year that focuses on early child development.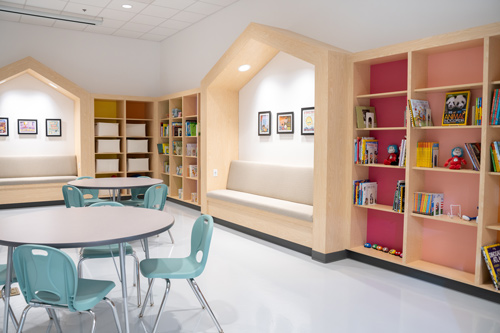 Located in the old Thrif-Tee Food Center on Eagle Drive, the CCCM was built on the concept of bringing play-centered learning to Chambers County.
"The vision of this project was to create a place of joy for kids big and small, a place for celebrations on rainy days, for school field trips and toddler play dates, for art and theater classes, as well as parenting classes," said Macy Middleton, founder and Board of Directors president. "It's also a place to showcase our industry and our community, and a place that our kids will remember forever."