PDF this page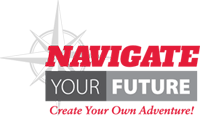 QEP stands for Quality Enhancement Plan
The QEP targets first-time-in-college General Studies and Undecided majors
The Student Success Course will aid students in career exploration, goal clarification, academic program selection, and academic planning.
By using an electronic portfolio, students will document their progress in career exploration, goal setting, educational planning, course completion, and skill acquisition.
Students, advisors, counselors, and faculty will work together to develop the students' abilities to navigate the college experience.
The QEP will accelerate the time to completion, transfer, or employment.