PDF this page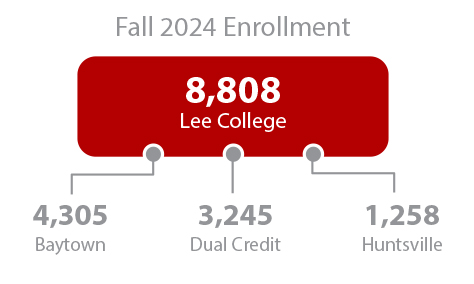 Degrees & Certificates Earned (2021)
Certificates: 9,537
AAS: 3,483
AA: 1,831
AS: 393
AAT: 237
Grand Total: 15,481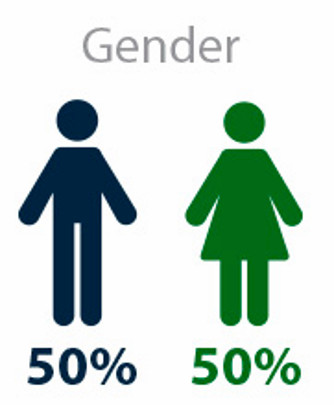 Notable Achievements, Initiatives and Programs
Achieving the Dream 2019 Leader College of Distinction
2019 American Association of Community Colleges Award of Excellence Finalist for Faculty Innovation – Paul Allen
2018 Association of Community College Trustees Regional Equity Award Winner and National Finalist
2018 American Association of Community Colleges Award of Excellence Winner for Advancing Diversity
2018 American Association of Community Colleges Award of Excellence Finalist for College/Corporate Partnership
2018 Bellwether Award Finalist for Instructional Programs & Services recognizing Lee College's Weekend College
Aspen Prize Top 150 Community Colleges from a pool of nearly 1,000 public two-year colleges nationwide for the fifth consecutive year
2017 American Association of Community Colleges Award of Excellence Finalist for Advancing Diversity, Faculty Innovation and Outstanding College/Corporate Partnership
2016 American Association of Community Colleges Award of Excellence Finalist for Faculty Innovation, Exemplary Board/CEO and Outstanding College/Corporate Partnership
2015 American Association of Community Colleges Award of Excellence Winner for Student Success
2015 American Association of Community Colleges Award Finalist for Exemplary Board/CEO
2014 Texas Higher Education Coordinating Board Star Award for Gulf Coast Partners Achieving Student Success
Top 10 Best Community Colleges in the Nation (SmartAsset)
Top 50 Best Community Colleges in the Nation (WalletHub)
2nd in the Nation for Value of Technical Degrees (Brookings Institution)
Top 50 Associate-Degree Producers in the Nation for Science Technologies/Technicians, Precision Production and Engineering Technologies, Engineering-Related Fields (Community College Week)
Lead Institution, Community College Petrochemical Initiative
Federal Hispanic-Serving Institution
U.S. Department of Education Developing Hispanic-Serving Institutions Program Title V Grant – $2.6 million
U.S. Department of Education Hispanic-Serving Institutions
STEM Grant – $1.14 million (2016) and $4.2 million (2011)
U.S. Department of Education Second Chance Pell Pilot
Program at the Lee College Huntsville Center, the largest prison education program in Texas
Military Friendly School and Lead Institution, College Credit for Heroes
Mendoza Debate Society at Lee College: International Public
Debate Association (IPDA) National Community College Champions for four consecutive years: 2013/2014, 2014/2015, 2015/2016, and 2016/2017, 2nd Place nationally in 2017/2018. James Madison Cup Champions in 2015 against Ivy League completion, Finalists in 2016, 2017, and 2018
Nationally Recognized Honors Program
IMPACT Early College High School
Lee College Education Center – South Liberty County/Dual Credit Institute
Service Area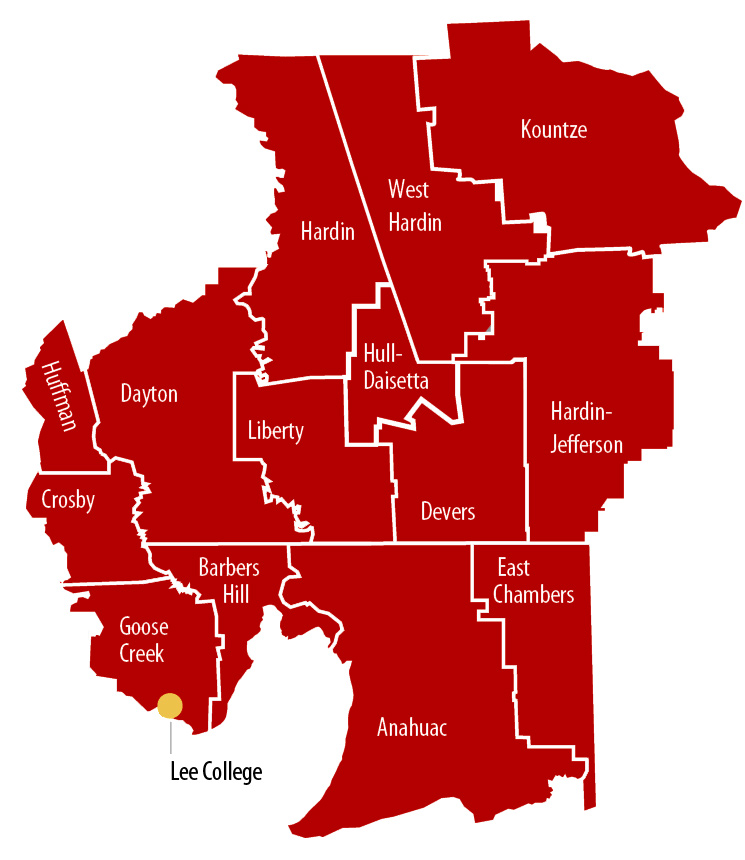 Lee College offers more than 100 associate degree and certificate programs, as well as non-credit workforce and community education courses, that prepare its diverse student body for advanced higher education; successful entry into the workforce; and a variety of in- demand careers. With the main campus and McNair Center located in Baytown, Texas, and a satellite center in nearby Liberty, the college serves a geographic area of more than 220,000 residents that includes the school systems of Goose Creek, Anahuac, Barbers Hill, Baytown Christian Academy, Crosby, Dayton, Devers, East Chambers, Hardin, Hardin-Jefferson, Huffman, Hull-Daisetta, Kountze, Liberty and West Hardin.
McNair Center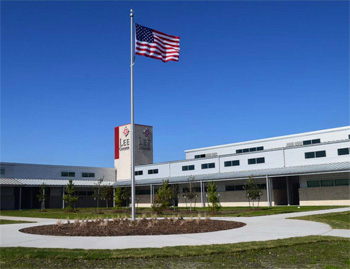 The McNair Center first opened in 2008 and quickly outgrew the available space, prompting an initial renovation that was completed in 2011. The latest expansion project was funded through a bond issue approved in 2013 by 72 percent of voters. For years, Lee College has offered cosmetology, non-credit healthcare, and other non-credit classes at this state-of-the-art facility located at 3411 I-10 West in Baytown. Now, supported by bond-funded renovations, the McNair Center also offers Machining, Millwright, Piping and Welding. For the most current list of classes offered at the Center, refer to the credit and community education class schedules available online at www.lee.edu or call 281.527.5611.
Lee College Education Center – South Liberty County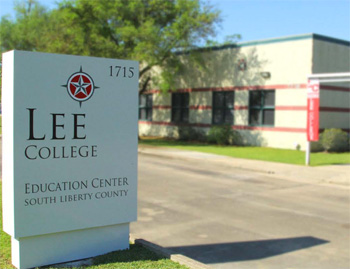 Lee College Education Center – South Liberty County (LCEC) is centrally located on State Highway 146 bypass in Liberty. The center reflects the college's commitment to supporting academic resources and workforce training offered throughout the region. The LCEC offers a dual credit institute, post-secondary educational programs, fast-track workforce training and community education to students in the South Liberty County area.
The Dual Credit Institute serves students of five neighboring school districts — Anahuac, Dayton, Liberty, Hardin and Hull-Daisetta — in offering coursework in the high-demand technical fields of process technology, electrical technology, and computer-aided drafting and design, along with academic transfer courses.
Community Education Programs are offered through the Harris County Department of Education. HCDE's highly qualified teachers provide GED classes as well as English as a second language (ESL) classes at the LCEC. HCDE Adult Education offers working adults the opportunity to gain the skills needed to take advantage of better job opportunities or move into higher education. For more information please visit, www.hcde-texas.org.
More Information