PDF this page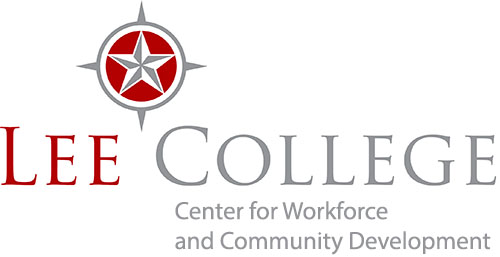 Start Here. Finish Strong.

Lee College's Center for Workforce and Community Development offers a variety of noncredit programs, courses and classes for individuals who are on a journey to professional and business success or who want to enhance the quality of their personal lives by: learning new skills, acquiring knowledge that's useful in the workforce or their daily lives, increasing their physical fitness level, developing a new hobby or just having fun.
FEATURED SERVICES:
Workforce Training
Small Business Development Center Courses
Community Education/Non-Credit Courses
Kids at College
With locations in Baytown and Liberty, the Kids at College Summer Camp Program offers fun and educational courses designed for children ages 5-17.
Joining the Lee College Wellness Center is the premier way to exercise your physical fitness options. Join the Wellness Center to select from several enrollment options, plan your own training workout, follow your own individualized fitness and exercise program, and use resistance machines to improve your appearance, strength and endurance.
Community Education (includes Senior Adult & Travel Program)
Our mission is to provide a variety of programs that educate, entertain, and enrich the diverse interests of our communities. Whether you need to prepare for a career, upgrade current job-related skills, or learn a new skill to enhance the quality of your daily life or just to have fun, Lee College is committed to filling that need.
The Center's Department of Corporate Services provides workforce development assistance and customized training for corporate clients. The department helps clients achieve organizational growth and stability, create and retain jobs, implement new innovations, and increase competitiveness and profitability.
Small Business Development Center
The SBDC provides businesses with one-on-one consulting and information assistance to foster economic growth in the community.
Lee College's Risk Management Institute recognizes that people are priceless. Because of this, safety knowledge should be free. The RMI provides free seminars, workshops, and safety training on worker's health and safety for employers, employees, and the general public.