PDF this page
We're Open for Virtual Sessions
Online Chat or Email Assistance Now Available
One-time register and then schedule a writing session. Upload assignment instructions and/or your paper online.
Student will receive instructions via email.
Choose between live chat session via two computers OR an email session with helpful comments only (student does not need to be present).
We are not here because students cannot write; we are here because they do!
How Can We Help You?
The Lee College Writing Center supports all writers at Lee College, including students, faculty, and staff. Our tutors are available to help you during any stage of the writing process. So, if you need help getting started, if you need help with organization, or if you would just like some feedback on your writing, we can help!
We also offer a computer lab where students can prepare essays and other writing assignments. Our services and computer lab are available to current Lee College students working on writing assignments. You are welcome to print and save assignments to your own disk or flash drive.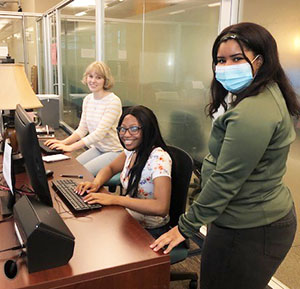 Our Tutors Can Assist With:
MLA and APA format

Getting started



Brainstorming

Thesis development

Organization

Introductions/conclusions


Grammar