PDF this page
We're Open for Virtual Sessions

To meet student needs, the center is currently offering THREE TYPES of writing sessions:
Meet via two computers for a live-chat session (brainstorming, understanding assignment, etc.)

Send work via email to be returned with written tutor comments only (student does not need to be present)

Meet via two computers for a combination session (email comments AND live-tutor chat) Click link below to register one time, and then students can self-schedule appointments 24/7.
We are not here because students cannot write; we are here because they do!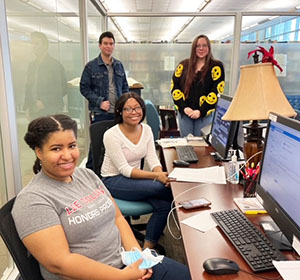 Tutors Can Assist With:
Understanding the assignment

Brainstorming ideas

Grammar issues

Paragraph unity and thesis

MLA and APA set-up

Works Cited and citations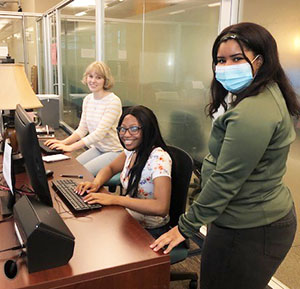 For scheduling assistance, please call 281.425.6534 during office hours.